9th Graders Leila and Olive Got to Know Medanets in a Work Practice Programme
The work practice programme, organised in the third week of November, was part of the You can! Girls and Technology project aiming to inspire girls to pursue a career in the field of technology. 15- and 16-year-olds Leila and Olive chose to work with Medanets during the week.
The field of technology is still often perceived as a masculine field. As a result, the field lacks girls' skills. The project "You can! Girls and Technology" aims to inspire girls to pursue a future career in this field. Besides: the impact of technology extends to basically every aspect of work and life. Different industries use the most diverse technologies, including mobile solutions – and healthcare is no exception.
Article continues below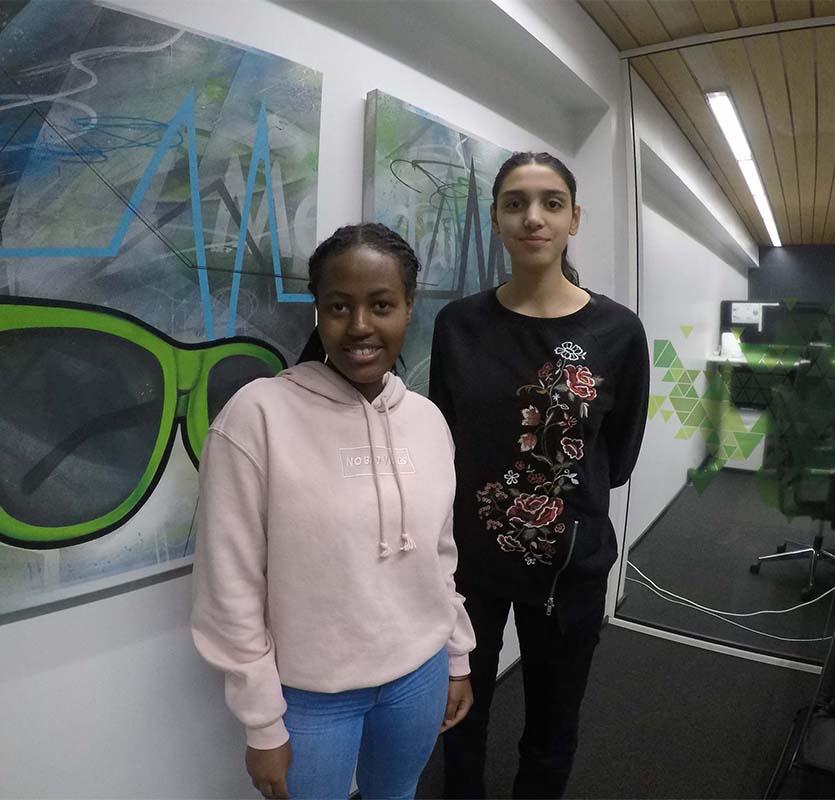 Dream Jobs in Healthcare
Leila and Olive wanted to work with Medanets, because both would like to become healthcare professionals in the future – perhaps to work as a doctor or nurse. They got interested in a company that makes a mobile application for healthcare use and wanted to know more about it.
Wide-Ranging Tasks
Leila and Olive's week at Medanets was filled with different kinds of tasks. For example, they got to assist in marketing and research and development. They edited videos and tested the Medanets app in different settings. In addition, they compiled an inventory of the Medanets' demo devices. For Leila, video editing was the nicest task. Olive found testing the app the most interesting.
Got Interested in Technology Jobs
Before this work practice programme, I wasn't that interested in the field of technology, because I didn't understand it properly. However, I was interested in technology used in healthcare. During the week, my perception of this field changed completely – and for the better.

Olive, Work Practice Intern
The experience at Medanets was positive and I learnt a lot. Before the programme started, I was afraid that our week would be boring. How wrong was I!

Leila, Work Practice Intern