Medanets takes part in WoHit -event, 21st – 22nd of November in Barcelona
For the first time we will be participating in the World of Health IT event in the form of our own booth. WoHIT will be held this year in Barcelona, 21st – 22nd of November. The event will gather top European healthcare stakeholders and will be the meeting point for the entire eHealth ecosystem.
We are going to the event to learn and to get international visibility. We have created a strong foundation for our operations in Finland and now we see that we are ready to expand our business beyond borders. However, we'll let the internationalisation to go at its own pace but nevertheless we are excited about the future opportunities it offers.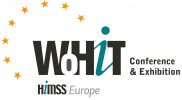 ---
Subscribe to our newsletter to get the latest information on us, our solutions and other healthcare and health technology topics in one package.